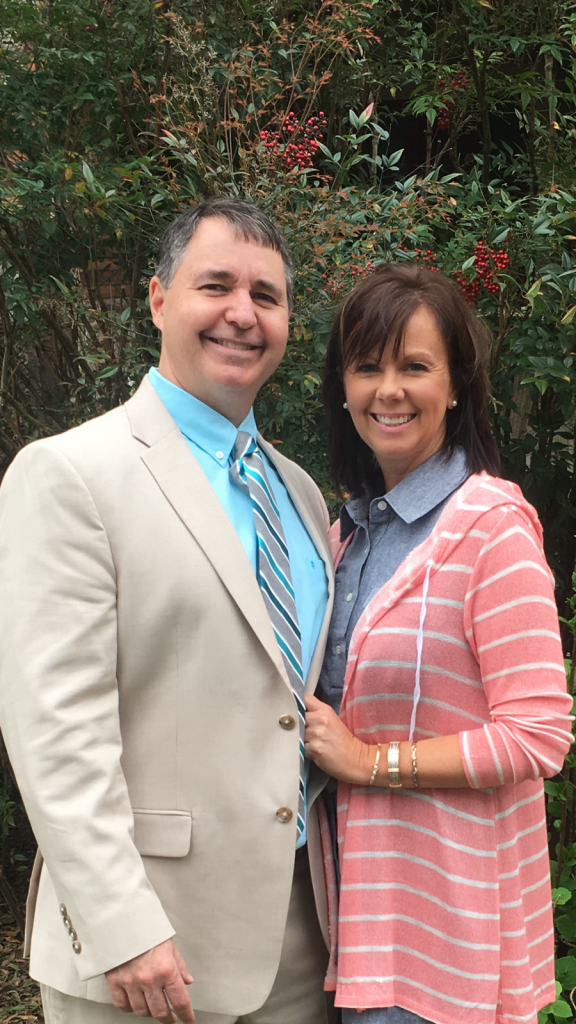 Who am I?
First of all, a follower of Jesus Christ with an evangelical and missions-oriented heart. I've led mission teams for over 25 years and had the opportunity to go to nine countries (some multiple times) on four continents and a multitude of states in the US to share Jesus.
I am also the husband to Debbie Wilkins since 1991. She is my love, life partner, encourager, best friend and so much more. We have two children; Sarah (1993) and Tripp (1995) who are amazing! Sarah is married to Bishop Haynes and they have Brynleigh…our grandbaby, the apple of my eye!! So now I am a "Pops" and I love that role!
I enjoy being active. I like to go to the gym, play golf, take my dog (Scout) for a walk, throw ball (any kind of ball or even rocks for that matter), and I might would still play a little softball in the right situations.
I wouldn't say that I have a life verse but Acts 1:8, Romans 12:1-2, and 1 Corinthians 9:19-23 immediately come to mind as verses that have influenced and greatly impacted me.
I began the adventure of Associational Missions Strategist in April of 2018 not knowing what an amazing Association of churches and their leadership we have in Shiloh Baptist Association. We have 52,000 people in Hardin and McNairy Counties and most of them do not have a relationship with Jesus. I hope to be an encourager, equipper, and a resource to our churches and their leadership to have their greatest Kingdom impact.
Blessings,
Russ Wilkins